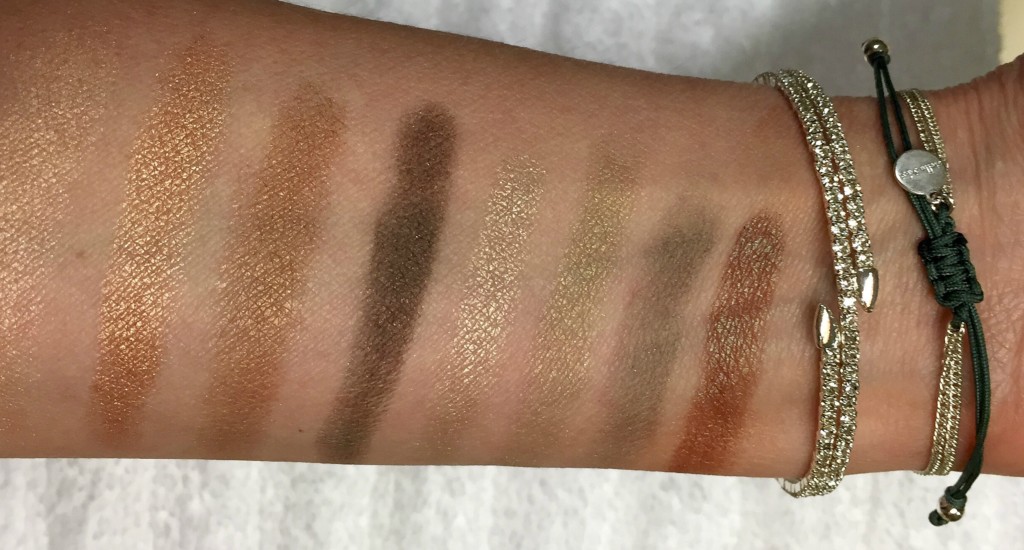 If you purchased eyeshadow in the 80's and were also on a budget, there is a good chance you tried some Wet n Wild products. I personally, had a part time job and very little spending money for makeup purchases. Luckily, this brand was in my price range and available at my local drugstore.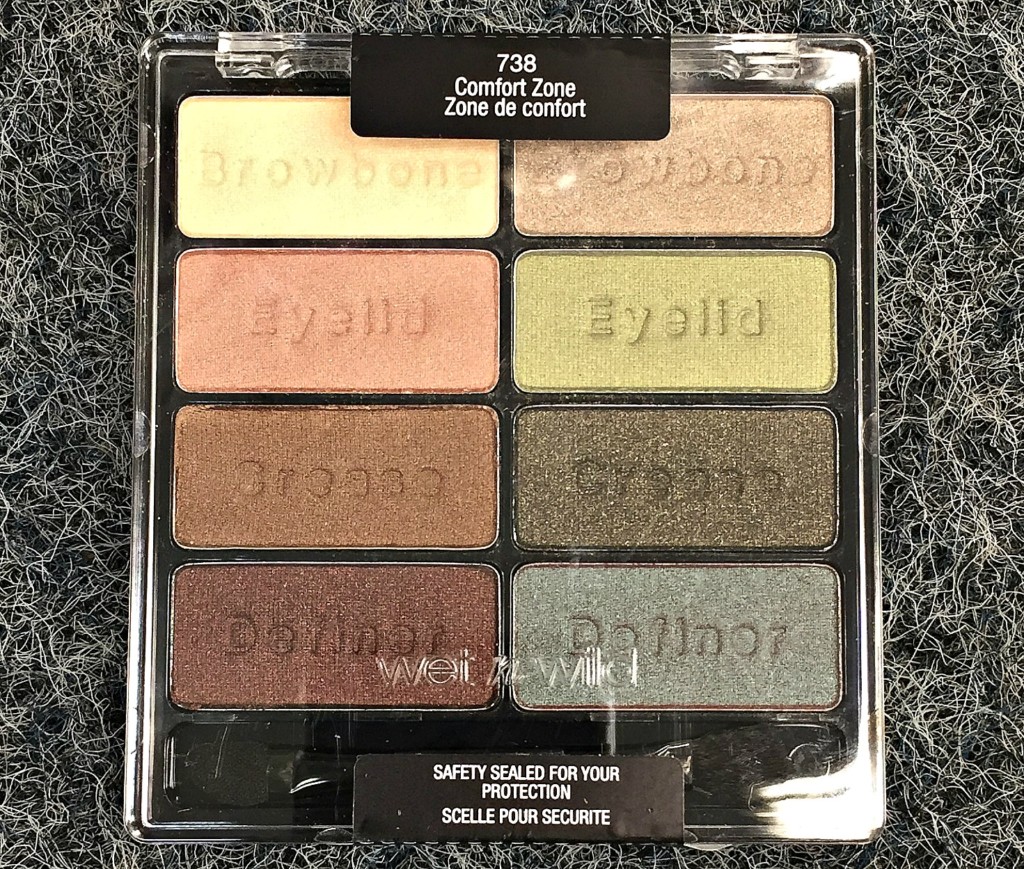 What I remember, is that the quality of these eyeshadows were not great and the pigment was mediocre at best. I would have to apply several swipes of eyeshadow to achieve the look I wanted. My eyeshadow palette from the 80's included pink, blue and white shimmer. It may have had one more color but I can't remember what it was. What look was I trying to achieve I wonder?
Anyways, fast forward to today and I find that my favorite eyeshadow palette from the drugstore is Wet n Wild. My most used and loved palette is the Comfort Zone palette #738, which includes eight neutral shimmery shadows. This palette also includes one dual chrome eyeshadow that can be worn alone, but appears as if you have used several eyeshadows. The dual chrome eyeshadow swatch is the one closest to my wrist. It's the one in the bottom right of the palette.
These creamy pigmented shadows blend very easy and stay put all day. I always apply an eyelid primer, but find that it is not necessary for these eyeshadows. In the picture below, I decided not to use primer for these swatches, I wanted you to see how exactly how pigmented they were. 
So, if you tried Wet n Wild in the 80's and remember being disappointed, give this product another try….you will be pleasantly surprised by what you find. I even apply my eyeshadow with the sponge tip applicator that is included in the the palette. These shadows are such great quality that you don't need to work very hard to get great results. This palette is still budget friendly and who doesn't need and want a good deal? I found my palette at CVS for $4.99.

Owl talk to y'all later!