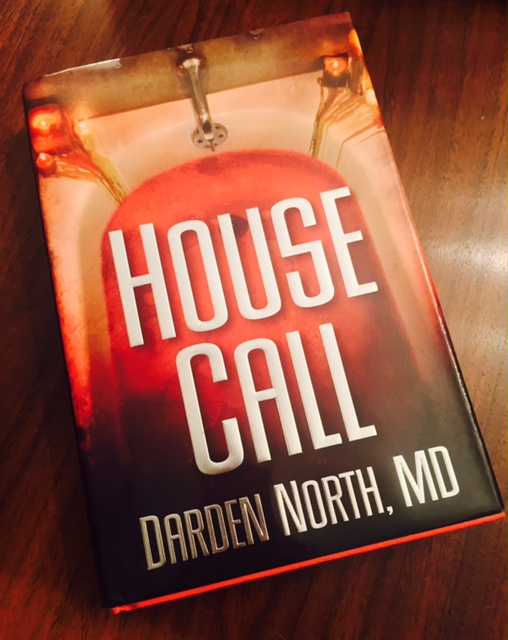 I can honestly say, it took me a few chapters before I really got into this book. Sometimes when I read a book, if it doesn't grab my interest quickly, I will give up on move on. I'm glad I didn't give up on this one. It's good.
What I will say, is that at first, you are given so many details….it can be hard to follow. I felt like I almost had to take notes, so I wouldn't be lost in the next few chapters. Luckily, it all comes together so quickly, that those details will stick out in your mind when they are brought up again. Around chapter three or four, I am completely hooked and cannot put this book down. I have had this book in my collection for several years and I don't know why it took me so long to pick it up.



In this book you will read about two murders. One of the murders happens at the beginning and one happens at the end. How are they connected? Why would they be connected? In all of the details that we are given, I would never have guessed the same killer was involved. This book will keep you guessing and I love this kind of suspense. I have included a picture of the cover of this book, I think it speaks volumes about what to expect.
First, a nurse is murdered while she's taking a relaxing bath, after a long day at work. Her murder seems to be hard to solve. Who would want to kill her? She is a well liked nurse. Who wanted Taylor Richards dead? Someone jealous and crazy, no doubt about it.
Then, we have Dr. Cullen Gwinn who is a well known OB/GYN physician that is very loved by his patients and colleagues. Why would someone want him dead?  His wife, Madelyn Gwinn finds some disturbing information in their home, after he is gone. What was he up to? Would she ever know the truth? What secret did she and many other of his patients have in common?



We are introduced to some partners and employees that could easily be responsible for both murders, based on jealousy alone. Dr. Aslyn Hawes works with both of the victims at Grace community Hospital. We learn that she is a a very bitter and unhappy woman. Taylor Richards had privately renamed her "Dr. Haughty" and most of the staff would agree with her. I wouldn't want to work for her based on her description. What role does she play in all this? What is the link in both of these murders?
What really starts to interest me in this book is Dr. Knox Chamblee. He is a new doctor at the hospital and seems to be unlucky in his personal and work life. I found myself feeling sorry for how bad things are going for him. Young, handsome and unmarried you think he would have it all. Even though he seems to get the short end of the stick, you always hope that he ends up on top. Tragic events will turn his whole world around. Does he become more unlucky or does he win in the end?
Dr. Darden North has more books available and I will be reading them all soon. Check back to see my review on those books as well.
Owl talk to y'all later!!!!