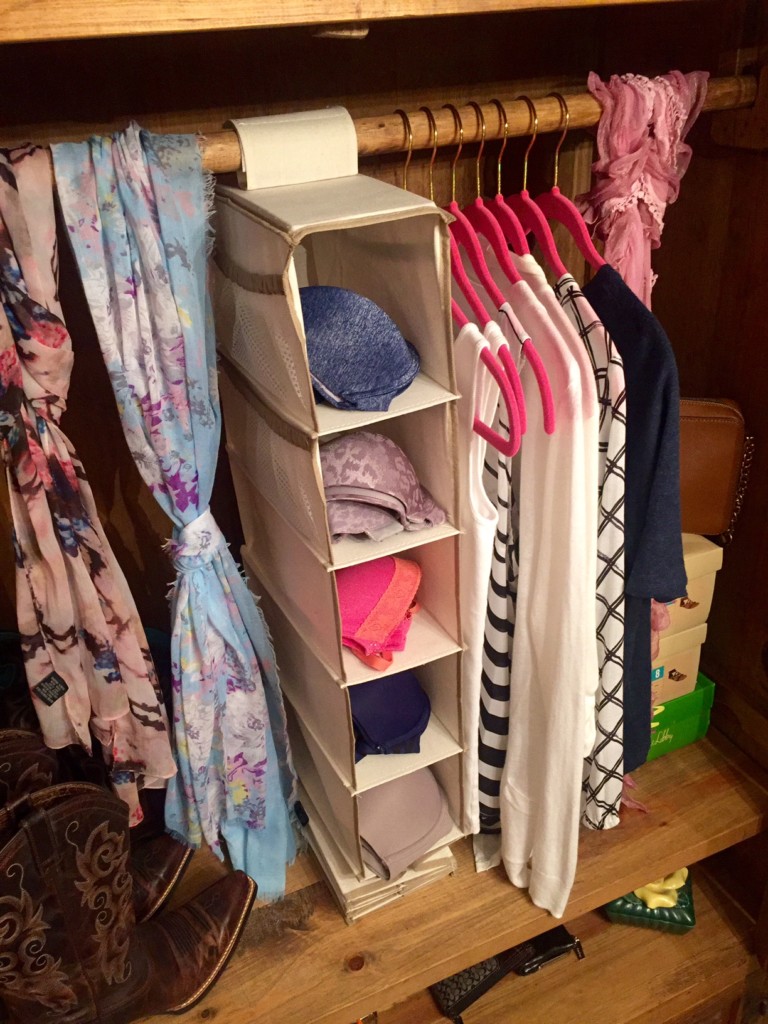 Do you have problems organizing your bras? I have tried putting mine in drawers, hanging them on hangers, and even just leaving them in a clothes basket. The clothes basket method was just me being lazy, but I did try it for a while. Anyone else try the lazy method?




My new way to organize bras is to use a hanging shoe storage. Now, I know that people have mixed feelings about folding bras in half(which is how I do it) I have read that it damages the bra but again this method may just be for the lazy, busy types. You know who you are.
The shoe organizer I purchased, came from Walmart and has a velcro attachment at the top for easy hanging in your closet. Now, for those with concerns about damaging your bras-you can stand them up or lay them down because the pockets are a generous size. Try all of these suggestions and see what you like best.
I have seen many versions of shoe hanging storage options and you can find them everywhere. The cost of mine was less than $20.00 and I think that's very affordable for a quick and easy solution.This is an organizational project you could complete in less than an hour. No assembly required and instant gratification! WOO HOO! This has been working perfect for me. How do you organize your bras?
Owl talk to y'all later!