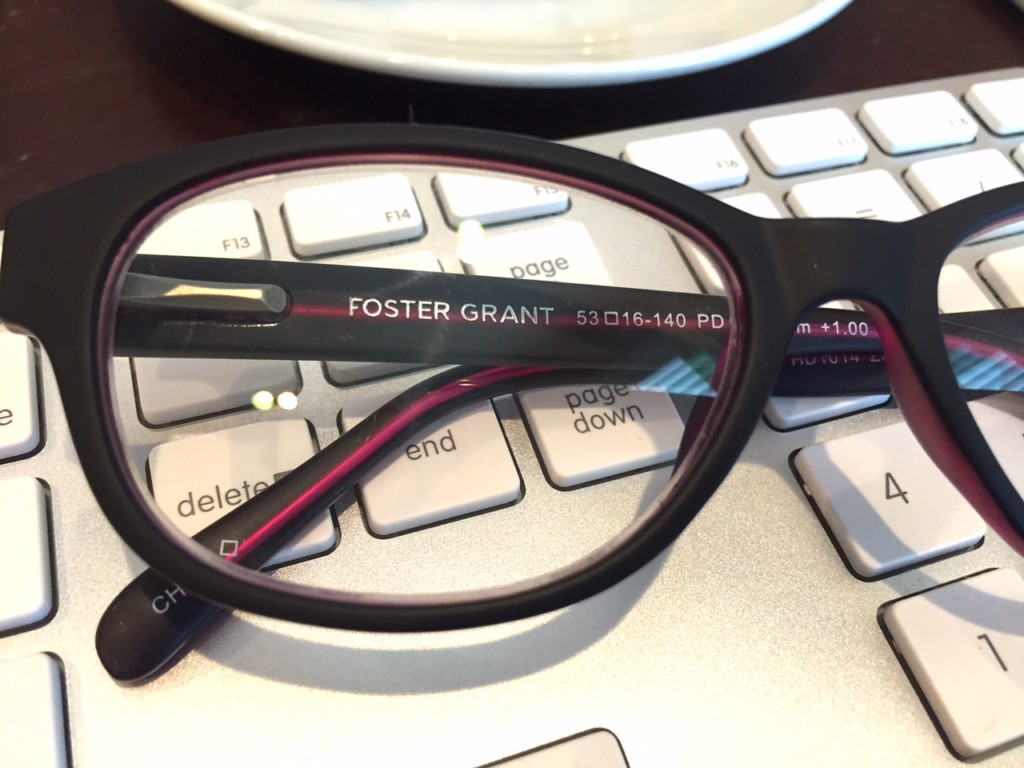 If you have ever been shopping at the section of reading glasses you know these glasses are not usually pretty or "purdy" as we say here in the south. Unfortunately, they can make you look older than you appear. Now that I am forty something, reading glasses have become an essential part of my daily accessories. I stare at my computer for hours at a time, as this is the main requirement of my job.
These reading glasses are Multi Focus lenses that feature three strengths built in so you are able to wear these reading glasses and look up and out across your desk with our having to peep out over the top. You know the look……it's embarrassing, peering out over your glasses to talk to someone that walks up to your desk while you are hard at work. You try to be casual and move them quickly like you don't really need them, but really you are blind as a bat and you just gotta have them.
Let your search be over…..not only do these look great but you won't have to remove your glasses to multi-task anymore. I was lucky enough to get a great deal at Walgreens when they were having a special of buy one pair get one pair 50% off. Keep your "eyes" open for specials at the drugstore. I will leave the link to the pair I have below.
http://fostergrant.com/foster-grant-best-sellers/zera
Owl talk to y'all later!